The Brazilian Journal of Environmental Sciences (RBCIAMB) is an interdisciplinary journal concerned with the ecological, environmental, territorial, social, cultural, economic and political aspects of sustainability and environmental sciences. It is a space for the exchange of ideas, information, knowledge and technology, from the diverse perspectives and disciplines which must be combined to formulate effective solutions aiming at sustainable development. From the interdisciplinarity perspective, the journal examines issues in natural resources, environmental conservation, water resources, waste management, environmental and clean technologies, environmental management, social perception, environmental education, urban development, environmental health, public policies, sustainable agriculture, among other topics associated with the sustainability. The interinstitutional coproduction's, involving national or foreign institutions, are especially welcome.
RBCIAMB is a quarterly publication, edited by the Brazilian Association of Sanitary and Environmental Engineering (ABES). Publishes original and complete articles, with peer review.
RBCIAMB - ISSN 2176-9478 - Ahead of Print (AOP)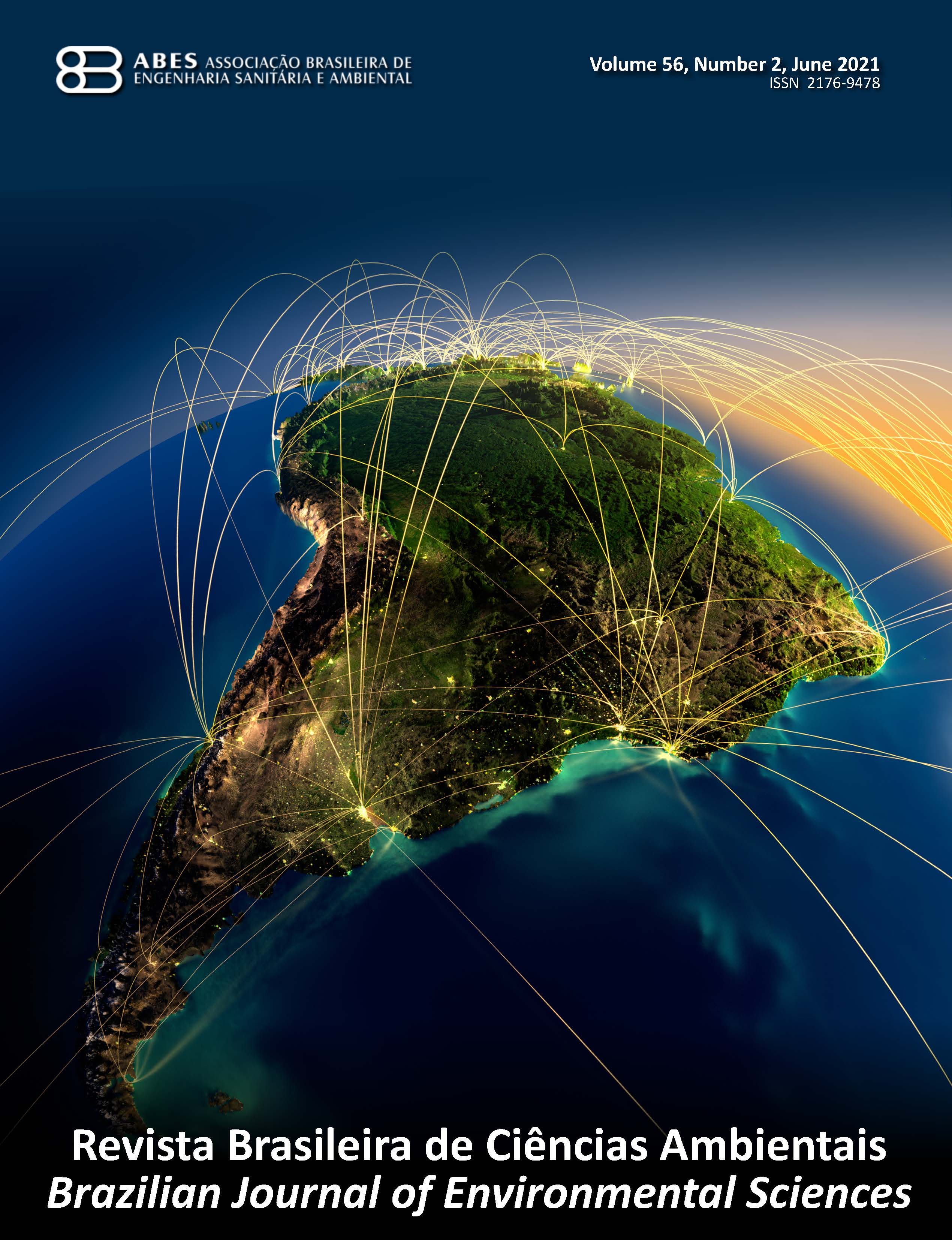 Articles that have been approved can be published in Ahead Of Print (AOP) individually and in the future will write an edition, for this reason, do not present volume and number.
Published: 2022-05-18
View All Issues